Resources and Articles
Hopscotch Activity Sample
(2018/9/3)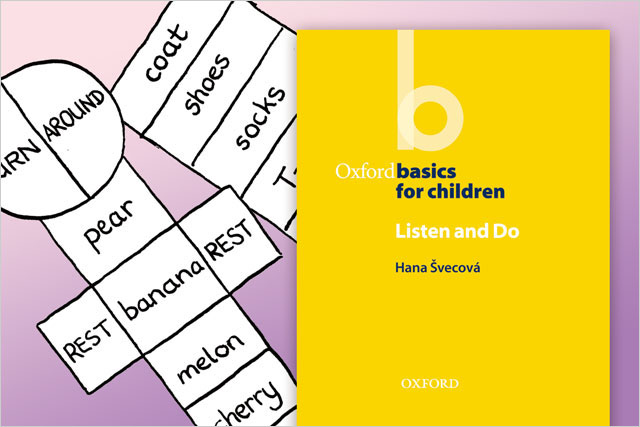 Enjoy Learning English with Hopscotch
This activity has been taken from Listen and Do, part of the Oxford Basics for Children series, and helps young learners practise a set of words they are familiar with.
Listen and Do is a collection of classroom activities for children aged 4—12. The activities help learners understand language by listening to instructions and performing them. Movement and physical involvement are natural and non-threatening ways for children to learn. By listening to instructions and following them, children can develop understanding before they speak. Physical response not only activates their memory and teaches them to think in the language, but it also makes learning enjoyable, playful, and fun.
The book is a useful resource for teachers of young and very young children. It provides teaching ideas and materials for a range of 'listen and do' activities.
・Hopscotch: Activity sheet (PDF) 100KB
Quality and excellence in teacher training – how IIEEC courses enhanced my classes
Written by Noriko Hattori (2018/8/2)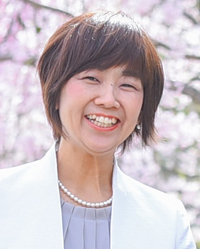 About the author
Noriko Hattori is the owner of English Factory in Nagoya and also teaches at a public elementary school. She attended the IIEEC – OUP Teacher Training Certificate Program in 2015 and has regularly joined IIEEC Osaka study group meetings since then. She is currently taking the Model Action Talk (MAT) METHOD 6 module skill-up training programs.
---
How do you teach "What's this? It is a/an ___." to four year olds? I found the best way to do this at IIEEC-Oxford University Press Teacher Training Certificate Program in 2015. Most Japanese children have about an hour of English lessons per  week. They don't have much chance to practice English outside of the classroom. This program helps you to teach English effectively in a minimum period of time.
Attending IIEEC - Oxford University Press Teacher Training Certificate Program
There were 6 modules of 12 workshops with Skills Practice sessions in how to hold picture cards effectively, introduce vocabulary, and how to teach both sentence forms and question forms. Throughout the workshops, I learned how to use the Model Action Talk (MAT) METHOD. The MAT METHOD was created in order to teach English to children in a systematic and organized way that gets immediate results in all of the four skills of listening, speaking, reading and writing.
The effects in the classroom
Since I took the program, it's amazing to see my students actively trying to TALK in English. One student, four years old, pointed to his water bottle and asked me、 "What's this?" He just wanted to know how to say "bottle" in English. A seven year old kept asking and pointing to everything in the classroom, "What's this? What's that?" A five year old told me that his arm was really tired from doing the gestures, but he was happy about it. A nine year old who had forgotten his pencil said, "I want to borrow a pencil." without any prompting. He had practiced "I want to" with different verbs and "May I borrow a pencil?" previously, but somehow he was able to put them together and make the correct sentence by himself. Overall, my students have become a lot more energetic, excited and creative than before. They have been learning "Living English" which uses natural speed, rhythm, intonation and correct pronunciation in a way that they really enjoy. By making my teaching more focused, it has become easier, more effective and more rewarding. Not only do the students improve their English for their own sense of accomplishment, but as a teacher I feel the happiness of a parent watching her child grow.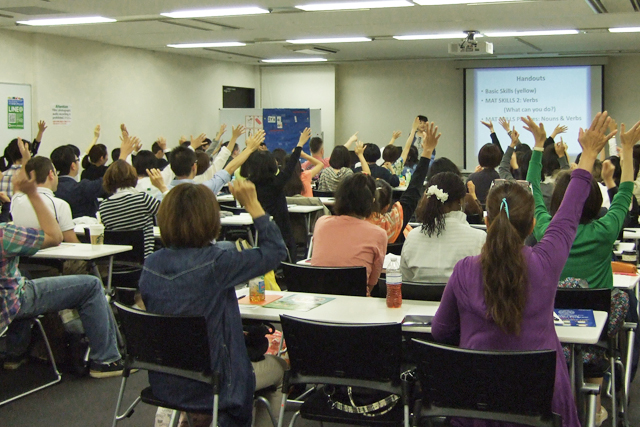 Why I recommend IIEEC
This program will be an eye-opener for everyone, with the fun and unique MAT techniques that make it so easy for kids to learn even difficult things quickly. Students learn to say the target language naturally with speed and rhythm, using gestures which help them remember better. They also learn to read and write in a special way as they speak. I recommend this program to all teachers, and those who want to be teachers, so that we can make our students react spontaneously and become fluent, interested, motivated and active speakers of English.
·Learn more about IIEEC-OUP Teacher Training Certificate Program 2018
Project Packs
(2018/3/27)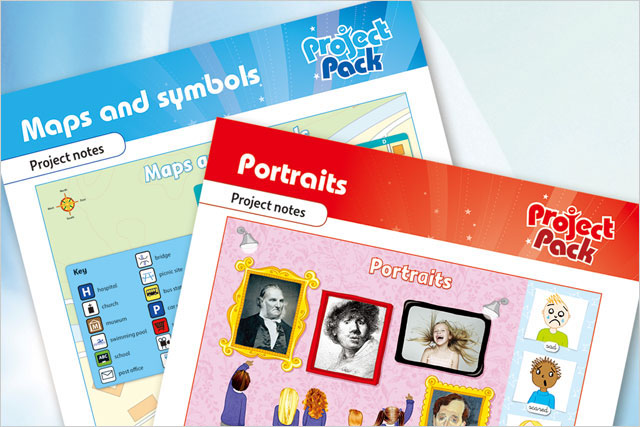 Here are some project ideas that help students develop important skills and support teachers who need additional classroom material. These projects also encourage students to think critically and explore the world around them. Download now!
・Portraits: Activity sheets (PDF) and audio (MP3) -15MB
・Maps and Symbols: Activity sheets (PDF) and audio (MP3) – 21MB
Everybody Up Way! Part 5 - Personalization: The Biggest 'P'
posted by Patrick Jackson  (2017/5/9)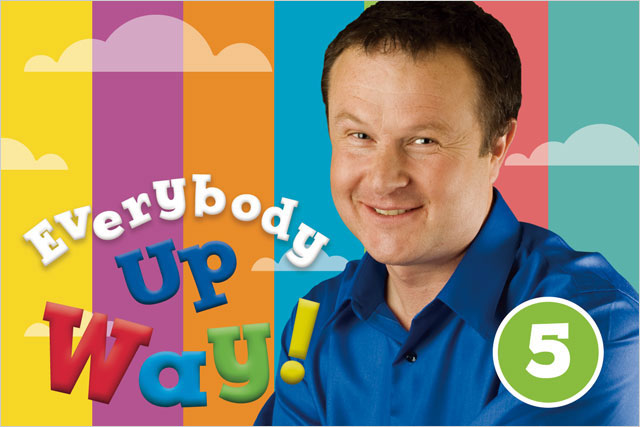 My grandmother used to say that if you find yourself in a conversation that isn't flowing smoothly, the best thing to do is ask the other person to talk about themselves. This will usually get things going. People tend to love to talk about themselves and it is the topic on which they are likely to have a lot to say. "What about you?" is definitely the most useful phrase in any language.
Children learning English are no different. Along with presentation, practice and production, personalization is a big part of Everybody Up. In fact, we think it's one of the reasons the course has been so popular.
We want to give every child the opportunity to express themself in English. We want them to be able to tell the stories of their own lives. Not just because it's fun and interesting, but also because this is what will help them most as language learners. Students' unique and individual lives are a great resource for us as their teachers. Every student has different stories to tell and everybody appreciates being given the chance to tell them.
Through sharing about their likes and dislikes, their pets, their hobbies and so on, children become more motivated to speak English. They grow in confidence when they can see a role for English in their own lives and in their own worlds. Furthermore, personalisation activities strengthen the relationships in your classroom, including the links between students and the links between the teacher and students. It really is a process of "getting to know you".
Everybody Up is full of photographs of real children. They make the pages come alive and feature on all the covers too. These children are the Everybody Up Friends and they play a big part in the personalized learning of the course. They are age-appropriate to the level of the course as well as being of all ethnicities. Everybody Up is a course for the whole world.
These Everybody Up Friends appear throughout the books and ask direct questions to the students at the end of every lesson. These questions are simple, such as "I like chicken. What about you?", "What places do you clean up?" or "When do you eat breakfast". My favorite Everybody Up Friend question comes at the end of the Dinosaurs CLIL lesson when the Everybody Up friend ask students "Do you have a pet? Does it have claws?" That always reminds me of my own dog's sharp little claws!
With young learners, the answer is "very important indeed". More so than any other age group, kids depend on what they see in front of them. If you give them poorly designed, boring looking materials they will respond by being bored. If you don't value the materials you are giving your students, they won't value them either. Throughout the creation of Everybody Up, design has been one of the team's most important priorities – above all because it aids learning.
In Everybody Up Second Edition we also have four project pages in every book. These are all personalisation opportunities for students. Of course they are also creative activities that lead to great in-class communication. For example, in a project form Level 1, we ask students to make an "All About Me" book. In Level 4, there is a fun project where students draw a map of a dream island and think of some vacation activities to do on the island. All of these small opportunities to tell their own stories build up to make students happier, more confident English speakers.
That's the Everybody Up Way!
Everybody Up Way! Part 4: Looking Good, Learning Good
posted by Patrick Jackson  (2017/4/6)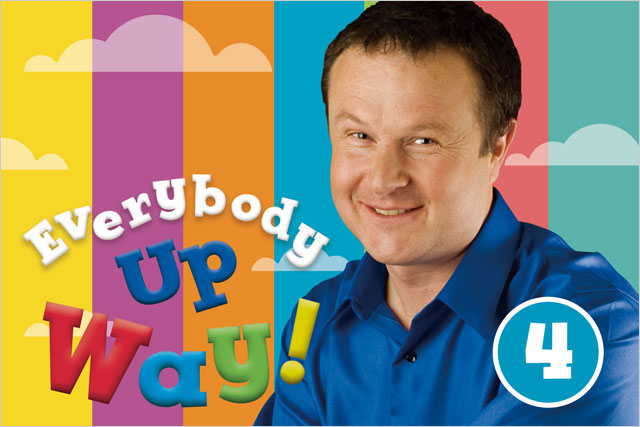 How important is design?
With young learners, the answer is "very important indeed". More so than any other age group, kids depend on what they see in front of them. If you give them poorly designed, boring looking materials they will respond by being bored. If you don't value the materials you are giving your students, they won't value them either. Throughout the creation of Everybody Up, design has been one of the team's most important priorities – above all because it aids learning.
Color is fundamental to how we see the world. Like animals picking fruit in the forest, we notice, and make choices based on color. Quality printing on high quality paper makes a big difference to kids. It's part of how they get information in the world and how they naturally learn.
Good layout is an important part of how a lesson flows on the page. We all like to see where we are going and where we have come from. This is also a key part of how we learn. Everybody Up went through many versions before we settled on the current page layouts. We were looking for clarity, consistency and for the design to communicate the excitement of learning.
Photography plays a vital part in opening up our classrooms, linking them to the wider world. Good photographs bring a subject alive. This is particularly the case with the Everybody Up CLIL lessons where we use a lot of photography. We also try to use as many high-quality images as possible in presenting vocabulary. Students will remember it better that way.
Pictures of real children doing real activities are also very motivating for learners and fun to look at. These pictures are taken in a studio to model activities, and give Everybody Up a real-life feeling that kids pick up on. At the end of each lesson, a photograph of an Everybody Up friend asks students direct questions, modelling the language in a real way.
Good illustration of stories and the characters in them make them easier to identify with. In Everybody Up we have stories in Lesson 3 of every unit. These stories teach language in context as well as 16 important core life values such as "Be Kind", "Be Friendly" and "Be Fair". They stories are beautifully illustrated and this makes the events clear and fun to read. The illustrated role-plays also help to reinforce learning.
Increasingly, other aspects of design are coming into play. Animation of the songs and stories has added richness to Everybody Up we could only have dreamed of until recently. Real world, documentary style videos and posters are making learning even more immediate and interactive. Websites and Online Play are giving students the chance to practice at home. It's exciting because all of these things aid learning.
An Oxford University Press designer once said, "I like to make books look like candy." Children, more than any other age group, are visual learners. The younger the learners, the more important the visuals are.
That's the Everybody Up Way!
Everybody Up Way! Part 3: The Power of Songs
posted by Patrick Jackson  (2017/3/2)  
I have just returned from presenting Everybody Up to teachers in Beijing, China. Just before my talk was due to start, a seven-year-old girl called Fiona came up to me and asked if she could sing me a song. She was there with her mother. I was delighted of course and knelt down to hear to her sing "Edelweiss" from The Sound of Music all the way through. I confess that a tear rolled down my right cheek. Apart from her beautiful singing, and the effort she had clearly put into learning the song, and the kindness in singing it for me there was something else…
"Edelweiss" is the song that my own mother used to sing to me when I was a baby. Here it was so far away in distance and time from where it had entered my life but the feelings it created were just as powerful. It really knocked me off balance, connecting with something deep inside me.
When I told Fiona's mother this, she told me that she had always sung "You Are My Sunshine" to Fiona when she was a baby. Another tear rolled down my cheek, (my left one this time). Because you see, that is the song that I always sang to my own two children when they were babies. The 300 teachers attending the event were surprised to hear of this double coincidence. We sang both songs through twice and there wasn't a dry eye in the house. Songs have that power to make a deep emotional connection. Our sing-along brought us all together.
Songs are a very important part of Everybody Up." The songwriter team includes Grammy winner Julie Gold who says "I feel lucky to be writing songs that make learning fun for children around the world". We are lucky to have her. We are also proud to have songs from the Super Simple Songs team, Devon Thagard and Troy McDonald. They "love to create songs that help children learn with confidence". Another interesting member of the team is Ilene Weiss. She works in hospitals, helping to heal children with music and laughter. She says, "I like to create songs that make children feel better". Finally, the aptly named Red Grammer whose songs, such as "I Like Chicken!" are really active and fun. Kathy Kampa and Chuck Vilina, Everybody Up co-authors are also active songwriters and performers.
It was fitting that Everybody Up was launched with a musical fanfare. The Global Sing-Along connected hundreds of classrooms around the world, with children singing the same songs together. It was beautiful and it was moving and they learned a lot of English. That's the power of songs.
That's the Everybody Up Way!
Everybody Up Way! Part 2: CLIL is Easy!
posted by: Patrick Jackson  (2017/2/2)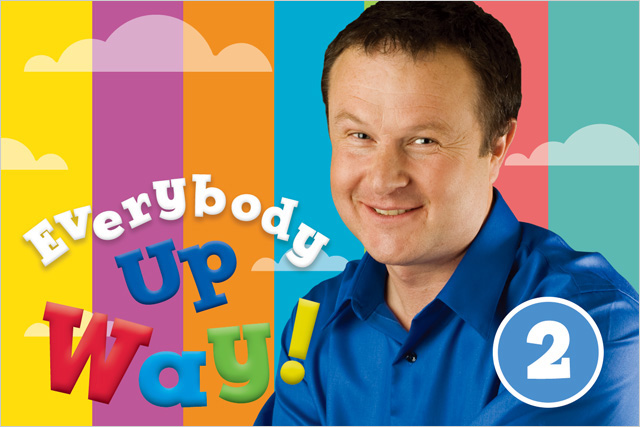 Content Language Integrated Learning, (CLIL) is very popular these days. CLIL means that we learn language while learning about something. Some teachers worry about CLIL. They think that it's too difficult for them. Actually, using CLIL methodology is fun and pretty easy. What's more, students love it because it makes a link to the wider world beyond the classroom.
People talk about Hard CLIL and Soft CLIL but you don't need to worry about that. There is Soft CLIL in every Lesson 4 of Everybody Up. It's where we make cross-curricular school subject links, learn a little bit of extra vocabulary and grammar and use the language students already know.
There are all sorts of CLIL lessons in Everybody Up covering many of the school subjects – Science, Art, Social Studies, Math, Health and so on. They are the highlight of each unit. Students get to use the language they have built throughout the unit in a real world context. That's very exciting for them. They can see their English in action!
My personal favourite CLIL lesson from Everybody Up is "Dinosaurs". It's a beautifully illustrated lesson in Level 4. We learn some new vocabulary to talk about animal body parts such as feather, tail, claw and wing. Then we learn about how different dinosaurs lived, what they ate, how big they were and what they did. We also learn some cool dinosaur names such as Microraptor! Students end the lesson by talking about their own pets.
So, you see, CLIL is really nothing for teachers to worry about, whatever their level of experience or confidence. It's just a way of developing students' language and learning. Most importantly, CLIL puts students' English into practice in an interesting real world way.
That's the Everybody Up way!
Everybody Up Way! Part 1:
  6 Simple Ideas to Motivate Your Students using Linked Language Learning
To mark the launch of the Everybody Up Second Edition, author Patrick Jackson shares some practical ideas about Linked Language Learning, the concept at the heart of Everybody Up, and the reason for its success.
posted by Patrick Jackson  (2017/1/10)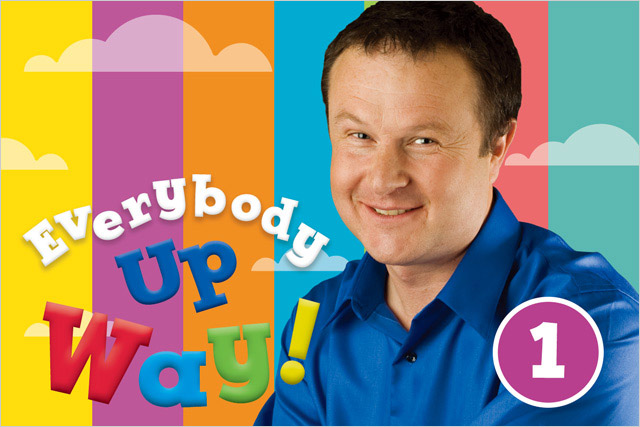 These days, I live and work in Ireland. Near my home, is Newgrange – a huge mound of rock and earth that's over 5,000 years old. At dawn, on the shortest day of the year, everyone gathers to see the sun's first light shine along a passage and light up a chamber in the mound.
This special moment reminds me of how our classrooms should be. We should connect them to the wider world beyond their walls. We should allow light to shine in from outside. And, in turn, our classrooms will become places from where light shines. They will become memorable, happy places that encourage and empower the children who are lucky to come there. That is what we hope anyway!
Young children spend rather too much time in classrooms these days, often sitting unnaturally still for hours every day. Many of them spend a lot of time after school in other classrooms before they go home. A lot of them are expected to study at home as well. They can easily become bored and lose motivation. They can become unengaged. They can become tired of the whole learning process and switch off. Our greatest challenge as educators of children in this competitive and systemised environment is to find ways of stopping them becoming burnt out and simply giving up. It's a sad but true reality.
How are we going to create lessons that stand out and that our students look forward to and become excited by? How are we going to motivate and inspire? I believe that the best way to reboot our students is to think of ways that the classroom can be linked to the wider world. This is the thinking behind everything we did when we created Everybody Up.
Here are some ideas:
1 Teacher Show and Tell
It's really interesting for students to see their teacher bring something curious into the classroom. This could be anything really so long as it's something the teacher is enthusiastic about. This enthusiasm leads to students sharing their own interests and passions in turn.
2 Snail Mail
Of course, nowadays we can communicate with people all over the world so easily using the Internet. Much more exciting than an email though is an old-fashioned parcel containing snacks and stickers from a classroom in another country. Picture postcards from around the world are also really exciting for students to get. It's very easy to arrange this sort of exchange and your students will be really motivated by it. Check out epals.com to find a classroom to twin with and get started. I have used it successfully over the years as a way of making connections with like-minded teachers around the world.
3 Decorate your Classroom
Set the scene by making your classroom a Global HQ for Linking. A notice board in the classroom is a good place to display students' projects and you can put posters up on the walls from different parts of the world. A good way to get these is to write to foreign embassies and tourist offices in your country. They are always happy to send their publications to educators.
4 Hold an International Day
Plan and hold an International Day for your class. Students work individually or in pairs and research a country to tell their classmates about. If you can get the parents involved, it may even be possible to arrange some foods from those countries. Students can draw flags and learn a few phrases of their countries' languages. It's great fun and helps create an international mindset.
5 Our Town Video or Powerpoint
Students will enjoy making a video about your city, town or village in English and sharing it with other classrooms via the Internet. You can also use PowerPoint very effectively for this sort of project. This can be as simple as a series of photos of local attractions with captions in English or it could be a more sophisticated with students acting as anchors. It's a great way to 'Englishify' your local surroundings.
6 English Hunting
Ask your students to find a number of examples of English in their surroundings outside the classroom. Simply by doing this they will identify the fact that English is happening all around them and is not just something that takes place in lessons. If your students are old enough to have their own mobile technology they can "hunt" English and bring it to their next lesson.
These are just a few of the many ways that you can start to connect your classroom to the wider world. As a teacher, it's a state of mind that you get into and ideas will keep coming to you. In fact, once you become a Linked Language Learning Teacher, there's no going back! These projects also build from year to year and become part of your classroom's culture. It's fun showing your new students the work of the previous year's class. These sorts of activities are certainly the best way to get your students engaged and developing a strong sense of the purpose of learning English. They are also the best way to create memorable learning moments and experiences for our students. And of course, most importantly, they are all really fun.
---
Patrick Jackson is one of the authors of Everybody Up. In this series of articles, "The Everybody Up Way" he shares the thinking behind this popular series.
Foreign Language Education in Public Primary Schools: Four Important Trends
Since the summer of 2015, OUP Japan has been working with a local board of education to provide materials and training for gaikokugokatsudo classes in the city of Otsu. In this article, OUP teacher trainer Rob Peacock talks about four important trends in English education in the public sector.
posted by Rob Peacock  (2017/1/10)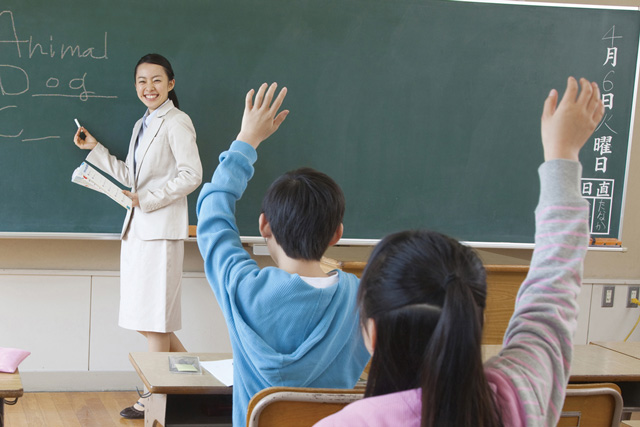 English education in the public sector is undergoing many important changes, especially at primary school. From the summer of 2015, Oxford University Press Japan has been working with a local board of education to provide materials and training for gaikokugokatsudo classes in the area. As I have taken part in this exciting program by observing classes and running workshops, I have learned a number of useful lessons about trends in education which are likely to have a big impact on all teachers in Japan.
1: Extending study to the middle and lower grades
At present, the national curriculum provides gaikokugokatsudo classes for 5th and 6th grade students, and this will be extended to the 3rd and 4th grades in the new curriculum. In the city which we are working with, all grades take 45 minute koma classes using the best-selling Oxford primary course Let's Go. The 5th and 6th grades are taught once a week and 1st~4th grades once a month. Positive learning experiences early on in a child's education help to motivate students to keep studying foreign languages as they become older.
2: HRTs and ALTs team teaching together
Koma classes are taught by the homeroom teacher, who is assisted by an ALT. It is very important to the local board of education that the homeroom teacher and ALT team teach effectively. We have provided an effective training program to empower homeroom teachers to take part in classes proactively. This has involved general training sessions for teachers in the area as well as school visits, in which we observe classes and run workshops for all teachers at the school. I have spoken with many teachers who used to leave the entire lesson to the ALT and now feel confident leading sections of their classes.
3: Increased exposure to English through modules
Many local boards of education are introducing short module classes, often held at the beginning of the school day or after lunch time. Schools in the city which Oxford is working with usually hold 10 minute modules 3 times a week. There are 3 types of lesson which we recommend; interactive story telling with The Oxford Reading Tree, songs and chants using Jazz Chants, and games using the Let's Go teacher and student cards. These extra classes increase students' exposure to English, give extra chances to practice communication and help show students how learning a language can be fun.
4: Focus on communication through fun activities
The three main targets of the national curriculum at present are attitude towards communication and willingness to communicate (コミュニケーションの関心・意欲・態度), familiarity with foreign languages (外国語への慣れ親しみ), and noticing differences in language and culture(言語や文化に関する気づき). In classes, these important areas are covered through games, songs, projects, interactive storytelling, etc. During observations, I have seen teachers using a variety of fun and productive games in the classroom. One particularly successful activity I saw was to practice phrases for introducing a friend (This is my friend  ~ from Let's Go 1 unit 3). For this class, the teacher had prepared some masks of famous characters such as Pikachu and Funassyi. Students made pairs, 1 student in each pair wore a mask, they found another pair and introduced the student wearing the mask as that character (This is my friend Funassyi). The students really enjoyed this activity, and were talking excitedly in their pairs about which character they wanted to meet next (Let's meet Pikachu next). Because students have so much fun during these activities, they use the phrases very naturally.