October 20, 2020
Oxford Reading Tree & Resources for Children 2021 Catalogue
New Oxford Reading Tree & Resources for Children 2021 Catalogue is now available. View and download the 2021 catalogue from the ORT Resource Centre.
January 28, 2020
New ORT Audio Sticker Set & Book Combo Pack launched
Since their release, the ORT audio pen and audio stickers have been a big hit with ORT fans. Now, we are pleased to announce that the audio stickers for stages 1 to 3 are available to buy in special packs with ORT books! Find out more and purchase online.
June 12, 2019
New ORT Audio Stickers for Stages 6 to 9 and updated ORT Audio Pen in stock now!
Since launching, the Oxford Reading Tree Audio Pen and Audio Stickers have been a firm favorite with ORT fans, young and old. Now, we're pleased to announce the release of brand new Audio Stickers for stages 6 to 9. What's more, our bestselling ORT Audio Pen has been updated to include all audio files for ORT stages 1 to 9! A great way to develop children's language skills, the new stickers and pen are available on our website now. Find out more.
January 9, 2019
Important notice about ORT series audio streaming
We are pleased to announce that select Oxford Reading Tree audio tracks became available to stream using access codes from Wednesday, 9th January 2019.
Since December 2018, titles with online audio* have stickers with access codes. If you have an applicable title but don't have an access code then please fill out this request form.
*Titles with online audio:
Oxford Reading Tree: Decode and Develop  Stage 1+ ~9
Oxford Reading Tree: Explore with Biff, Chip and Kipper Level 1+ ~9
Oxford Reading Tree: inFact Level 1+ ~5
TreeTops: Time Chronicles Level 11+ ~13+
We hope you enjoy using it.
October 12, 2018
Explore with Biff, Chip and Kipper Series Audio Available
Oxford Reading Tree (ORT) Explore with Biff, Chip and Kipper Series Level 1+ to 9 audio is now available for streaming at the Resource Centre.
September 14, 2018
Price changes to Oxford Reading Tree (ORT) from October 1st
Due to price changes in the UK and the effect of exchange rate changes, from October 1st 2018, we must unfortunately increase the price of certain ORT products between 5 – 10%. We appreciate your understanding in this matter and thank you for your ongoing interest in Oxford University Press products and services.
What's the Oxford Reading Tree (ORT)?
Literacy textbooks used at over 80% of the primary schools in the UK.
Over 200 humorous stories with natural-sounding, authentic language that native-speaker children actually use.
Divided over 10 stages with repeated vocabulary and sentence structures ideal for English language learners.
Exciting stories with interesting plot twists based around Kipper and his family's daily life, giving students a taste of the British home-stay experience without leaving Japan.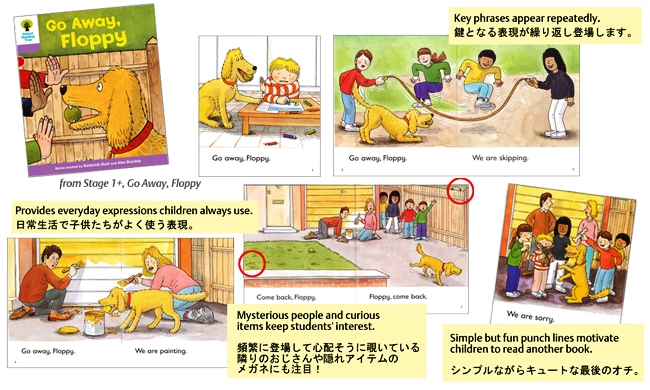 Meet the characters...
The Oxford Reading Tree stories are based on a group of characters. Kipper has many adventures with his dog Floppy, his brother Chip, Chip's twin sister Biff, and their friends. Children love reading about these characters and cannot wait to read what happens to them in the next story!
Level Chart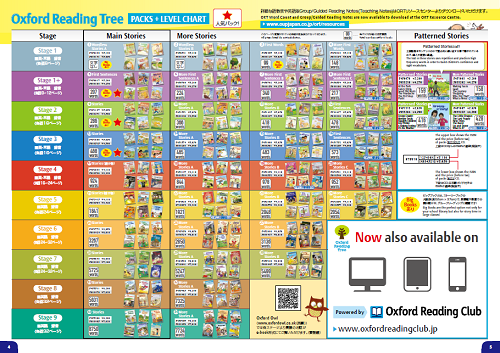 Useful Materials
ORT Resource Centre


Teaching Notes for Time Chronicles and audio files for Decode and Develop Stories now available.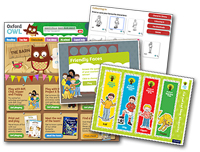 Oxford Owl helps parents with thier child's reading at home. Essential free tips, fun activities and eBooks are available.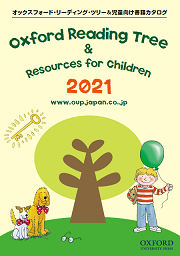 Oxford Books for Children Catalogue
[PDF approx. 11.1MB]
Important Notice
■There have been changes in the text and illustrations for Oxford Reading Tree Stage 3 More Stories B 'The Barbecue' and Stage 5 More Stories C 'The Adventure Park". Please see here for details.
Illustrations of the "sausage version" (before replacement) are available for download. Please click the links below to download the files.

Audio files (MP3) of the "burger/ chicken leg version" (after replacement) are available for download. Please click the links below to download the files.

■Notice of change in Traditional Tales Audio