Teacher friendly and learner-centered resources from Oxford collection.
Online Placement Test
Place Your Students in the Right Class
Place your students in the appropriate level class with our Oxford Online Placement Tests. The tests are reliable, convenient and accurate.
The Oxford Online Placement Test
Key Features
Tests "Use of English" and listening skills
Computer adaptive, which allows for very accurate results in a short time
Scores are linked to CEFR levels
Easy access and administration for students and teachers
Available in American or British English
Oxford Young Learners Placement Test
Key Features
Tests Young Learners aged 7-12 years
Taken and managed online with a child-friendly login system
Scores are linked to CEFR levels

Learn Online with Oxford
Track student's Progress and Improve Learning Outcomes
Oxford University Press has a wide variety of online learning options linked to many of our coursebooks, including online workbooks and online skills practice. Our online practice offers students a rich learning experience with interactive activities that consolidate learning in class.
Key LMS Features
Gradebooks which can be downloaded into Excel
Teacher resources
Teachers can set up classes and view students'work
Key Features for Students
Interactive content
Integrated audio
Speak and record exercises
Automatic marking
Feedback on answers
Oxford Classroom Presentation Tool
Find everything you need for your interactive whiteboard in one convenient place with Oxford Classroom Presentation Tool.
Key Features
Student book and workbook pages on screen
Video material
Audio
Interactive games
Extra teaching resources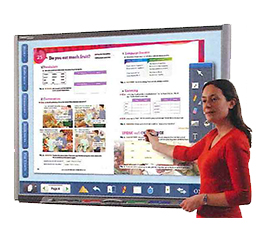 Oxford Learner's Bookshelf
Oxford Learner's Bookshelf: English at Your Fingertips
Many of our courses are now available as e-books for iPad and Android&trade tablets. These new e-books turn the traditional Student's Book and Workbook into a highly interactive and personal learning experience.
Key Features
Integrated split-screen video
Record and compare pronunciation practice
The ability to slow down audio for improved listening practice
Automatic marking
Written or spoken note-taking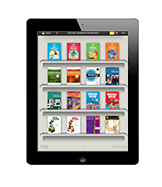 Applications
Empower your students with apps designed for language learning

iPad is a trademark of Apple Inc., registered in the U.S. and other countries.
Android is a trademark of Google Inc.

Oxford Online Skills Program
Flexible, adaptable, easy-to-manage and measure
100% online skills practice for general and academic English.
Key Features
Practice with more than 30 hours of carefully-graded content aligned to each level of the CEFR
Motivate students through compelling visual content and culturally diverse video
Expand communication outside class via discussion forums, chat and oral feedback
Save time by checking students and class progress at a glance using the integrated learning management system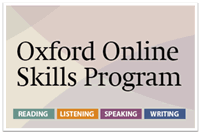 The Oxford Online Practice Test
Help Students Become Better Test Takers
Studying online helps students make the most of their preparation time for international exams such as TOEIC®、TOEFL®、and IELTS™. Teachers can use students' test scores from practice tests to identify areas of weakness to focus on in class.