What is Oxford Reading Club?
What is Oxford Reading Club?
Oxford Reading Club offers a smart way to read digital graded readers by Oxford University Press. Multi-skill language practice improves listening, reading, speaking and vocabulary so you can read your way to better English.
What can I read?
Choose from over 1,000 captivating e-books covering all levels and genres, including Oxford Reading Tree, Oxford Bookworms Library, and Dominoes, Oxford Reading Club covers everything from first phonics to classic literature.
Oxford Phonics World Readers
Features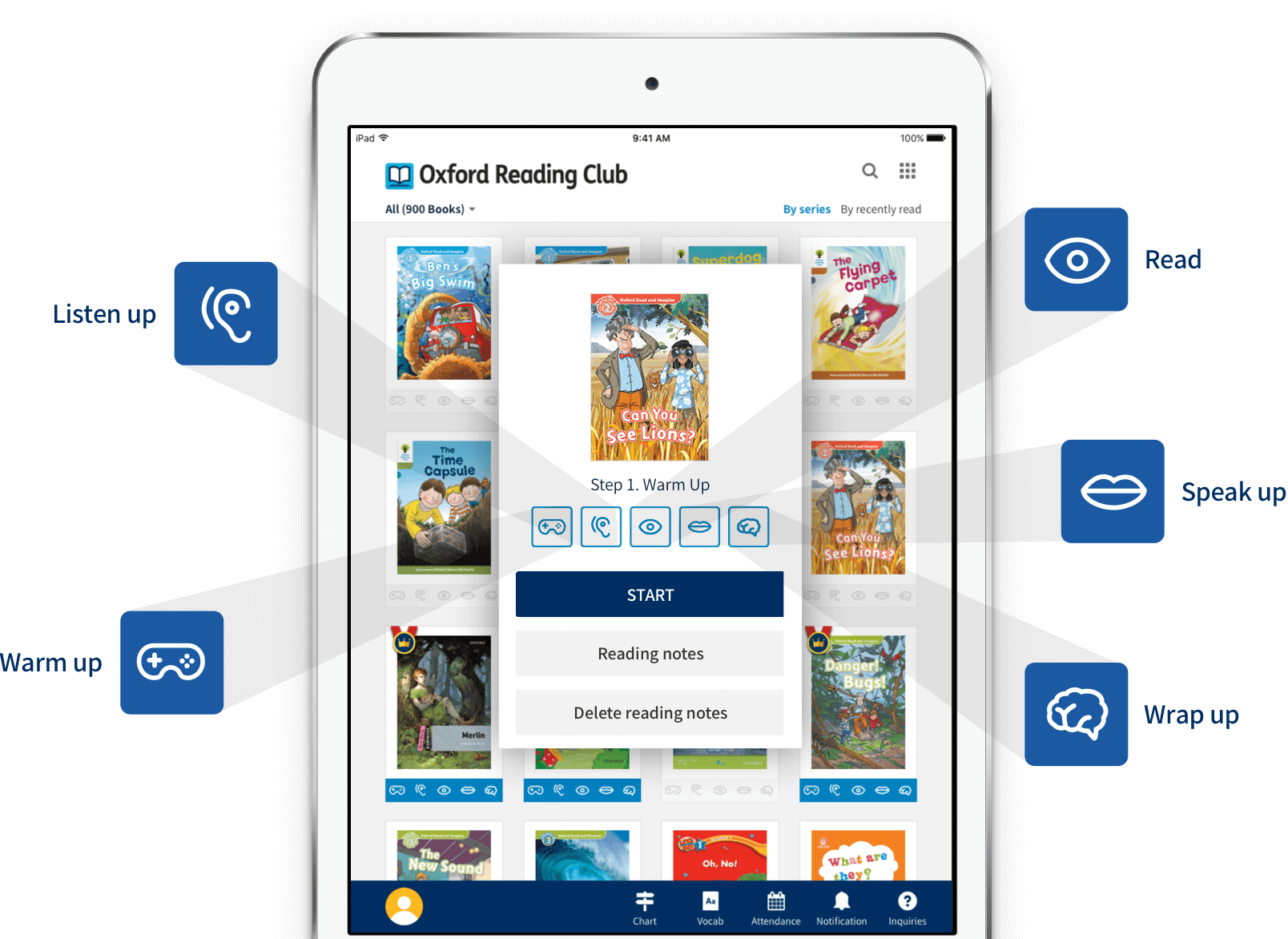 Features
Interactive activities and an embedded dictionary support English language proficiency.
Improve pronunciation and speaking skills with voice recording and playback functions.
Track your reading with monthly reports.
Easily see your progress and activities completed.
Buy an access code
Access Oxford Reading Club on your smartphone, tablet or PC from ¥990.
There are 3 types of access code, ranging from 1 month to 12 months.
Oxford Reading Club for Institutions
Oxford Reading Club is also available for institutions.
To find out more and request a quotation, please contact us.