What is Oxford Reading Club?
What is Oxford Reading Club?
Oxford Reading Club offers a smart way to read digital graded readers by Oxford University Press. Multi-skill language practice improves listening, reading, speaking and vocabulary so you can read your way to better English.
What can I read?
Choose from over 1,000 captivating e-books covering all levels and genres, including Oxford Reading Tree, Oxford Bookworms Library, and Dominoes, Oxford Reading Club covers everything from first phonics to classic literature.
Oxford Phonics World Readers
Features
5-Step Reading gives you 5 times the benefits
Improve all areas of learning including listening, reading, speaking and writing.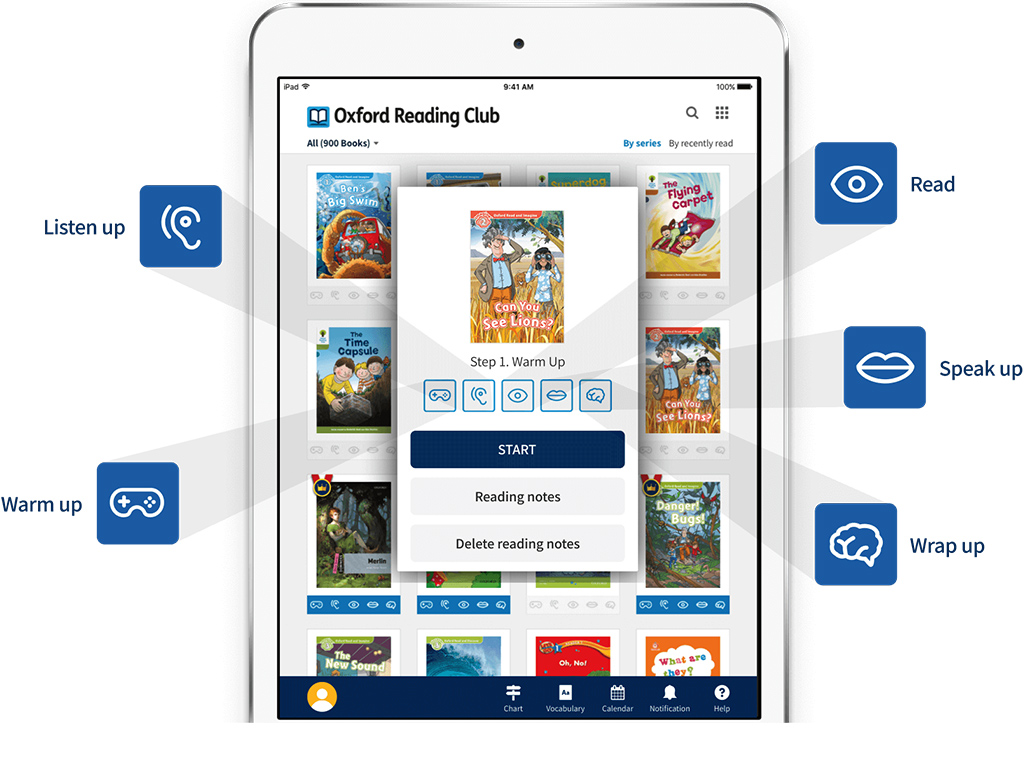 Speak Up pronunciation check
Improve pronunciation skills while reading your favorite books.
Advanced speech recognition technology analyzes learner's pronunciation providing instant feedback and highlighting areas for improvement.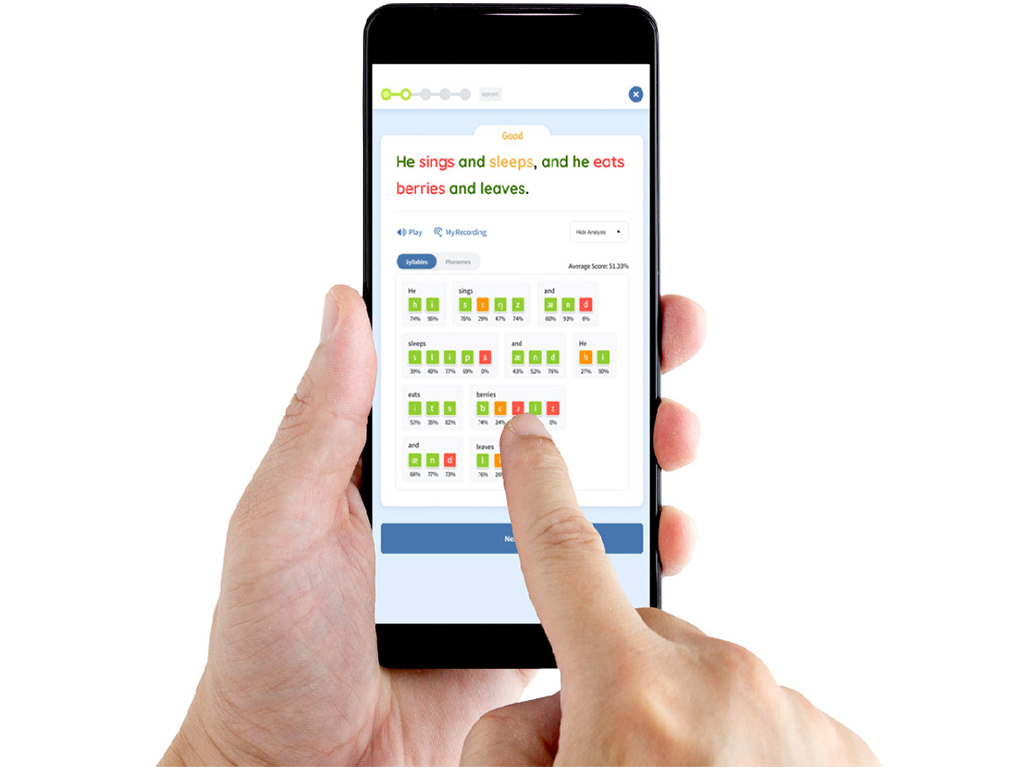 Titles with on-page activities feature interactive tools. Learners can complete the exercises, check their answers and retry to build their understanding and help them improve.
・Multiple-choice quizzes
・Gap-fill activities
・Matching activities
Utilize the advanced e-book for smart reading
Use a variety of media including word cards, audio with adjustable speed, and voice recording.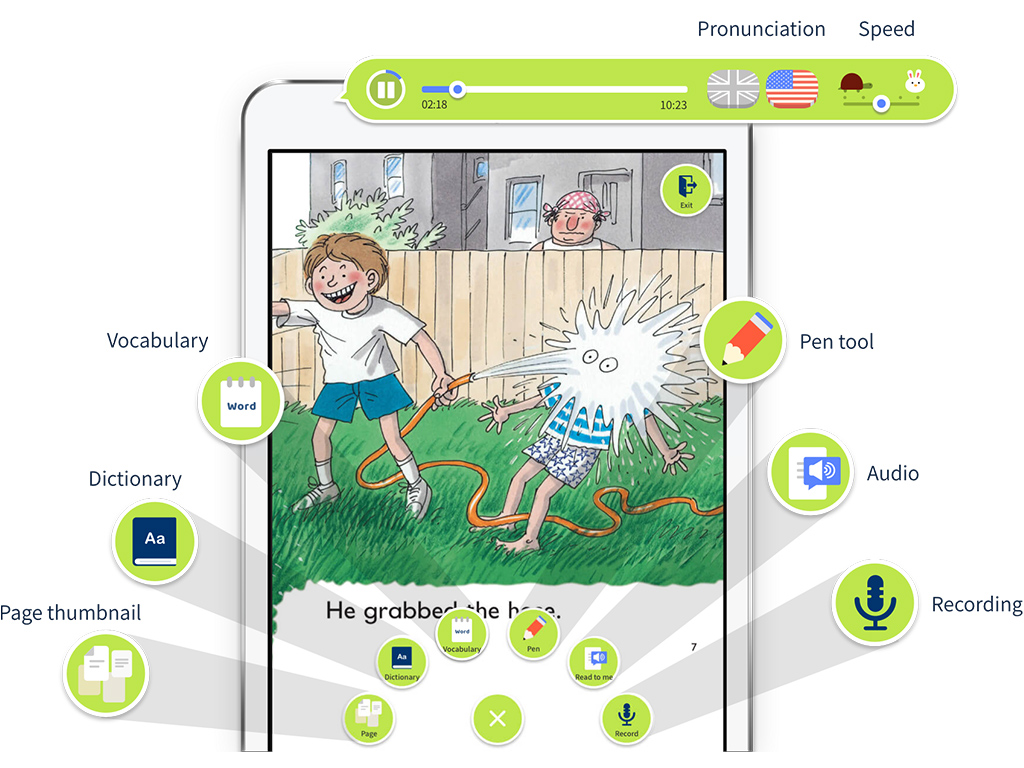 Look up definitions in the Oxford Essential Dictionary. See example sentences from other books in the library for a range of contexts.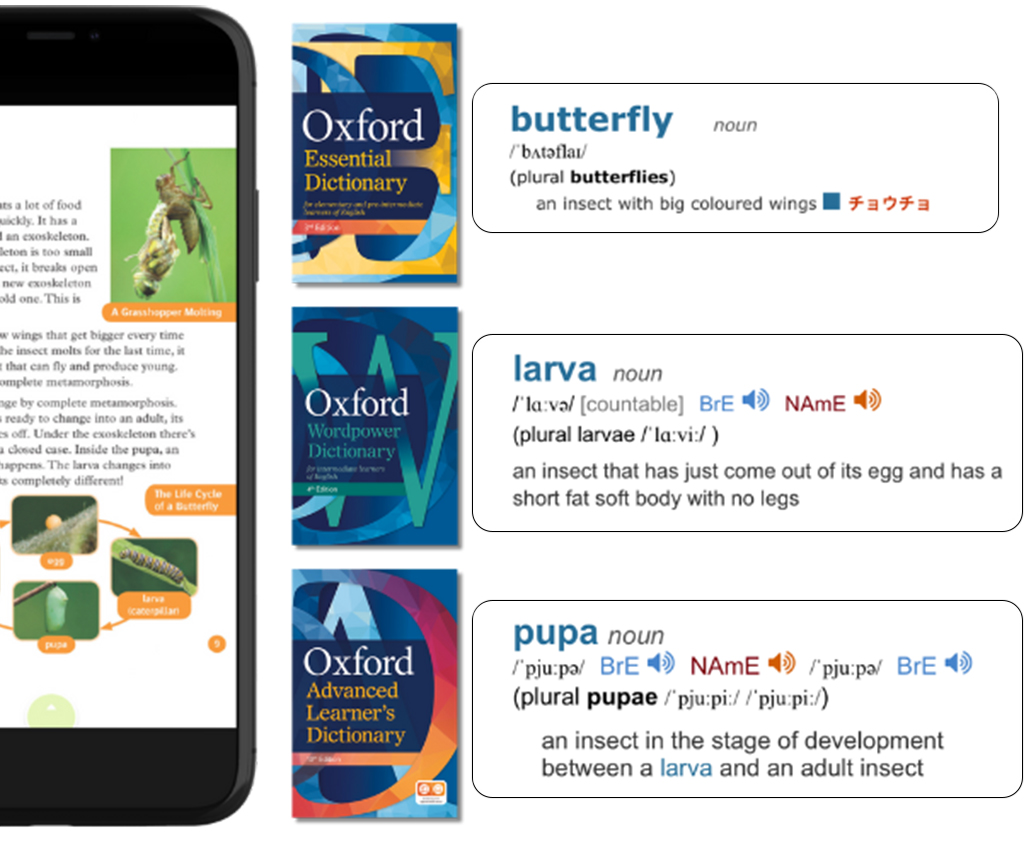 Buy an access code
Individual users can access Oxford Reading Club on smartphone, tablet or PC from ¥990.
There are 3 types of access code, ranging from 1 month to 12 months.
For institutions, please contact us.
Oxford Reading Club for Institutions
Oxford Reading Club is also available for institutions.
To find out more and request a quotation, please contact us.